tablet presses
10/20/2011 4:41:34 PM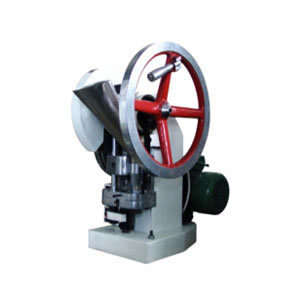 Choose from a diverse line of specialized tablet presses to meet your specific tableting needs.

Whether your product requires a single-station, highly-efficient, manually operated tablet press, or a heavy-duty, high-output, automated press, we have you covered with our extensive lineup of specialized tablet presses.

Ideal for pharmaceutical laboratory research and development, the single station, semi-automatic NP-RD10A tablet press permits independent control of both tablet hardness and weight to meet tablet production requirements and specifications. The NP-RD10A fits on bench top areas and is also available in a manually-operated model (NP-RD10).

The Natoli NP-500 Series is a heavy-duty, double-sided rotary tablet press available in semi-automatic and automatic models. The NP-500 Series tablet press was designed for compression of tablets needing extra fill and extended dwell time, and is ideal for high compression ratio products. Combining remarkable tablet production, automation, and dependability with lower servicing costs, the NP-500 is one of the most economically efficient automated tablet presses on the market.

Also available are the NP-100 – a double-sided, high-output BB type tablet press – for use with ¾" tooling; the NP-200 – a single-sided D3 type tablet press – for use with 1" tooling; and the NP-300 – a single-sided D3 type tablet press – for use with 2" tooling.
NP-RD10A tablet press
China
Tablet Press
,
Tablet Press Machine
,
Ball Press Machine
Manufacturer