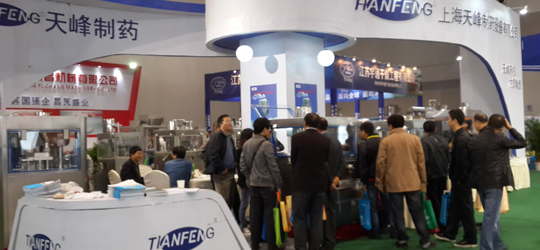 Tianfeng Pharmaceutical Machinery is a professional manufacturer of press machines and other pharmaceutical machinery in China. We produce and sell all kinds of pharmaceutical machinery, food machinery and relevant chemical machinery, soup cube press machines. We specialize in the production of tablet press, single punch tablet press, mini tablet press, rotary tablet press, laboratory tablet press, large-scale tablet press and other pharmaceutical machinery. In addition, we also provide Flower Basket Tablet Press Machine, small-scale tablet press, powder press machine, double-layer tablet press, three -layer tablet press, pharmaceutical pulverizer, powder mixer, hot air circulation oven, vacuum conveyor, vacuum cleaner. They are applicable to pharmacy, chemical industry, foods, electronics, metallurgy and other industries. We are one of the professional factories specializing in the production of a wide range of pharmaceutical machinery and food machinery. Our products have gained the CE authenticate and the standard attestation of ISO9001 International Quality System with their high quality. As a member of China Association for Pharmaceutical Equipment, we follow strictly the standards for pharmaceutical industry and machinery industry formulated by the state. Our sales cover a wide range inside the country, throughout various provinces and cities. We boast a good reputation on the market. Our products have already been exported to South America, Africa, East Europe, Southeast Asia, and Middle East. We have clients in Mexico, Argentina, Brazil, Russia, Algeria, Morocco, South Africa, Malaysia, Thailand, and Pakistan.
Shanghai Tianfeng Pharmaceutical Machinery Co., Ltd. provides press machines, powder press machines, powder tablet presses, powder mixers, supporting press moulds, tablet moulds, forming machine moulds (punch nose), pulverizers, mixers, tablet machines, vacuum conveyors, sieve machines for the production and experiment in the industry of pharmacy, health products, foods, agriculture, chemicals, electronic batteries, building material, metallurgy, pottery and so forth. They can be used to press traditional Chinese medicine tablets, western medicine tablets, health products, calcium tablets, buccal tablets, spirulina powder tablets, milk powder candies, effervescent tablets, chewable tablets, ATIS tablets, seasoning tablets (chicken essence tablets), camphor balls, aromatic tablets, disinfectant tablets, catalysts, fertilizer tablets, pesticide tablets, button batteries, electronic parts, glass mosaic, toilet cleaning tablets, oxygen enriched substance for the fish ponds, pottery pieces for the metallurgy powder.
Established in 2000, Shanghai Tianfeng Pharmaceutical Machinery Co., Ltd. is located at No.8 Tianfeng Road, Tianma Economic Development Zone, Songjiang District, Shanghai, China. Our company has its own land, factories, machinery processing devices, and the state-of-art workers with excellent and professional skills.
The surging economic globalization and the increasingly expanding exchanges with the outside world have both contribute to a broader prospect for our company's future. In the spirit of "Tianfeng Pharmaceutical Machinery Caring For You", our company dedicates itself to the service of manufacturers both at home and abroad. On the basis of "the common interests of the enterprises and the customers" and that of "erecting a favorable public image", we seek common development and shared career.